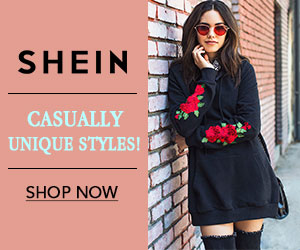 "Fashion is not something that exists in dresses only. Fashion is in the sky, in the street, fashion has to do with ideas, the way we live, what is happening. "
– Coco Chanel
Hi Guys!!!
So finally here is our blog post for men fashion! So we thought of starting this blog with one of the most sauted after outfit that we have ever shot in. And yes it's the nehru jacket or the modi jacket.
Take it from us, nothing makes a girl drool faster than a guy in a well fitted Nehru Jacket and cuffed half sleeves! Yes all the girls have that love for 'men in uniform'. ( Picture on the right)
Nehru jacket or the modi jacket as we have started to call it now a days is the most VERSATILE piece of clothing in any man's wardrobe.
It is absolutely a must have for every men wardrobe. And you know what, it does not really matter if you are tall or short, fat or thinnest, dark or fair. This attire goes well on every body type, and every skin colour.
Have a friends wedding coming up, open your wardrobe take out this amazing piece pair with best of your shirts and trousers or even jeans for a little casual look and you are good to go. It is the perfect thing for any occasion that you will ever get to attend be it a casual brunch or a business meeting, or maybe a pooja, and even a cocktail night, etc.
This versatile jacket can be paired with kurta-pyjamas, Jodhpuri pants, trousers, tweed pants, chinos or jeans, it makes a perfect garment for a stylish look. Another advantage of the jacket is that it hides flabby stomach, incase there is a still a little winter flab left to shed 😛 .
Another important thing to note is that these are easily available in the market in all sorts of colours and patterns, so you can switch to any color to make it more suitable for a casual morning event or a night cocktail. I personally prefer sober looks and hence wore this classy piece on a plain white collared shirt from Van Heusen.
To enhance this look with another level of a fashion forward twist, a plain Nehru Jacket becomes super stylish with some printed buttons with a pocket square to match. Choose a print in a color that pops against the color of the jacket. For example- the brown and red button print really stands out against the cream Nehru Jacket.
You can also wear this over a collarless shirt.
Wear it with chinos or with formal trousers this nehru jacket paired in perfect colour combinations will surely make u look like a million bucks.
And yes don't forget to wear a watch to enhance the sassy look.I am wearing one of my favourite watch from Fossil.
Here are some more pictures from the shoot :
Do visit our Instagram Handle or you can search for the hashtag #TheStreetStalkers
You can buy it here.  And do leave a comment below to tell us how did you like it.
Do follow me on Roposo | Instagram | Facebook | Twitter | Snapchat, or search for TheStreetStalkers everywhere.
Much Love.
Until next time, keep stalking!